8-Week Mindfulness for Wellbeing & Resilience Course
Next Swallowfield date to be confirmed…
Mindfulness is a bit like being given the instruction manual to our own mind!  On this course, which follows a formally validated approach, you will learn: what mindfulness is, its benefits, and the many ways to practise mindfulness – leading to the development of your own mindfulness practice.
The course runs over 8-weeks (with a gap on 24th Oct), with a small group in weekly two-hour sessions starting at 19.15.  It's supported by providing audio meditation practises and written material for use at home.  It's based on the eight week courses MBCT and MBSR (see below for more detail on this).
Click here to book or contact Mark if you have a question
The benefits of this course have been far-reaching and have had an impact on all aspects of my life!
-Lindsay
Why attend a mindfulness course?
Regular mindfulness practise has been shown many times to be beneficial to most of those who practise, building resilience, enhancing well-being, reducing stress, and improving focus and clarity at work and at home.  It has shown to help us become more aware of the often illogical patterns our thinking mind is drawn into, providing approaches to take back the control we think we should have.
Like any skill, mindfulness requires practise – and this will be your main task as an attendee, practising the mindfulness exercises most days.  You will be provided with guided audio meditation recordings which can be listened to either over the internet, or by downloading to your favourite mobile device.
You can find further discussion on the benefits of mindfulness our our article: Why practise mindfulness?.
Start date: Tuesday, 12th September 2017
Time: 19.15 until 21.15
Cost of course: £215
Venue: Renewal Centre, Church Road, Swallowfield, Reading, Berks. RG7 1TJ
Includes all printed materials and recorded guided practices, as well as the 8 weekly mindfulness teaching sessions and support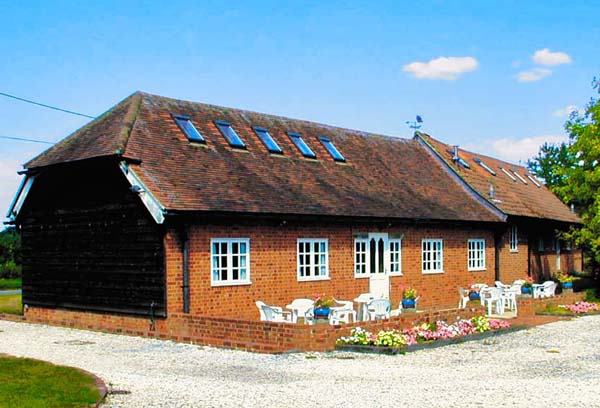 Course outline
Week 1 12th Sept:  Living on autopilot
Week 2 19th Sept: Living in our heads
Week 3 26th Sept: Gathering the scattered mind
Week 4 3rd Oct: Recognising aversion
Week 5 10th Oct: The odd thing about 'allowing'
Week 6 17th Oct: A thinking exposé
NO SESSION 24th Oct (School half-term holiday)
Week 7 31st Oct: A time to dance?
Week 8 7th Nov: The present in the future
Each session starts at 7.15pm and finishes at 9.15pm.
Click here to book or contact Mark if you have a question
Mark has an inclusive and generous style which guided us all beautifully through our learnings. Bringing so much more than mindfulness, Mark adds further depth & understanding to how our brains and bodies work so we can take more personal control of our well-being.
-Emma
More background details?
The approach we take is based on a formally defined course called Mindfulness-based Cognitive Therapy (MBCT).  MBCT is the only mindfulness course recommended by the UK National Institute for Health and Care Excellence (NICE) for use in a clinical environment, for example by the NHS.  MBCT itself is based on an approach called Mindfulness Based Stress Reduction (MBSR).
We call the course 'Mindfulness for wellbeing' because we are not running the course in a clinical environment, and so we are free to dynamically adjust some of the practices to suit those who attend.
Click here to book or contact Mark if you have a question
Thoroughly recommend, you won't be the same (& far better) for attending Mark's programme.
-Emma
FAQs
Are there ID requirements or an age limit to enter the event?
The course is open to anyone aged 18 years or over.
Where can I contact the organiser with any questions?
If you have further questions, do get in touch using one of the options on our Contact Us page.
Can I pay by…?
If you would like to pay by bank transfer, cheque, credit card, or even cash, just choose the option when you book.
Can I reserve a place on the course?
You're welcome to reserve a place with a deposit of £40, which will hold the place until 7 days before the course.  So we ask for full payment at least 7 days prior to the course.
What is the refund policy?
A full refund is available if you choose to cancel your attendance 48 or more hours before the first training session, and a 80% refund right up until the first session.  A full refund is also available if you attend the first training session and decide that the course is not for you – just let us know within 24 hours of the first session.
What size is the class?
The course is run with a small group, a maximum of 14 people, and minimum of 6.
Is the course suitable for those with depression or other mental illness?
Although mindfulness practice can be beneficial for those who have suffered with depression or other mental illness, this course is not suitable if you are currently suffering with clinical depression, unless under explicit guidance of a medical professional.  Partly, this is due to the nature of mindfulness practice which invites us to focus on and work directly with our thoughts and feelings – this can be very helpful for those who have suffered with depression, but may not be productive in the middle of a depressive episode.  Do feel free to speak with Mark if you're unsure about suitability.
What are the computer / technical requirements to attend?
The guided meditation practises are provided as mp3 audio files, which can be played on any computer or smart phone.  The files are provided for download using web link, and can also be copied to a memory stick or even a CD provided for participants if preferred.
Do I need to be able to sit in the lotus position or any other special position?
No!  There is no special sitting position or physical requirements.  For a sitting meditation the suggestion is to sit upright, with your upper body self-supporting (for example, away from the back of a chair).  But if that isn't practical, then you can sit however you choose.
Ethical Framework
I believe it is important to teach mindfulness both competently and ethically.  Although mindfulness in not formally regulated in UK, recommendations for ethical practice are provided by the UK Network for Mindfulness-Based Teachers (the UK Network) for training, practice and supervision, and I follow these guidelines. For example:
Formal and continual training – my training followed the UK Network guidance for training teachers, and I teach according to the guidelines expected for mindfulness teachers.  This is the same approach recommended by the National Institute for Health and Care Excellence (NICE; the UK body providing evidence-based information for health and care professionals, including the NHS).
Under normal circumstances we will speak on the phone before you start a course to ensure that the course is suitable.
Confidentiality is key in all of my courses.
I have regular supervision from an external qualified mindfulness supervisor.
A more detailed description of the guidelines is provided by the UK Network here: Mindfulness-based teachers Good Practice Guide.
Click here to book or contact Mark if you have a question